NOTICE: During the recommended period we are scheduling phone conferences for initial consultations and most client interactions along with email, so that in-person meetings are not required during these times.
Albuquerque Probate Attorney – Lawyer, Rick Grodner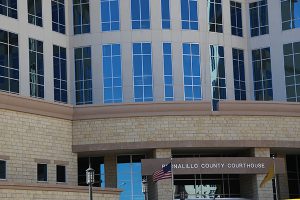 What is Probate?
Do you need a probate lawyer? Probate is the legal process of administrating the estate of a deceased person so that the assets of the estate are properly distributed, either the way that the deceased person has provided for in their Will or Trust, or if the deceased person did not have a Will or Trust, according to the laws of New Mexico.
Looking for a Lawyer?
Lawyers tend to specialize their practices. If you are looking for an attorney who specializes in probate, wills and affairs of the estate, Rick Grodner can help. If you recently lost a loved one and need to settle their estate or you want to set up a will or guardianship, a probate/estate law expert is what you may need. Call us for a FREE Initial consultation or use our contact page.
---
Losing a loved one is difficult, we know. And, planning for the inevitable can be disconcerting. Losing someone without any planning is overwhelming. There are many different reasons why you want to be clear and precise about your desires, intents and wishes after you die. Maybe it's a wife or husband who will be too distressed to handle the details? Maybe it's the kids or grandkids who will be left to sort it all out? Or your brother and sister.
We are here to make this uncomfortable process easier on you and your family. We start with a FREE Initial consultation to determine what is the best fit for your portfolio of assets and finances.  We will start with your individual will and testament and determine if we need to establish an estate. As your probate attorney, we will help execute your plan when you decease.