VIDEO CONFERENCING AVAILABLE
NOTICE: During the recommended period we are scheduling phone conferences for initial consultations and most client interactions along with email, so that in-person meetings are not required during these times.
FREE Initial Consultation
Welcome to the Grodner Law Firm. We would love to help you get started working on the legal issues surrounding probate, estate planning, wills and trusts.
We also understand that you may be seeking our assistance during a difficult time in your life. Let us help you be more at ease about the legal issues that may be surrounding the passing of a loved one.
We offer a FREE INITIAL CONSULTATION when you contact us to set an appointment.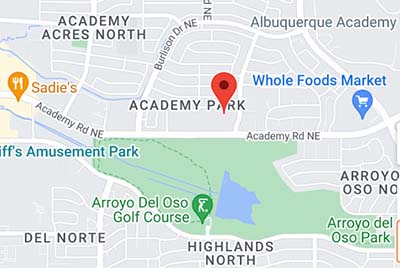 Please contact us to set an appointment at:
505-266-2566
6739 Academy Rd. NE
Suite 252
Albuquerque, NM 87109
Richard Grodner Law Firm